01. INTRODUCTION
The IKEA Co-create identity is intended to empower people in an inspiring and playful way so that everyone feels invited to join the movement. We have conceptualized it as a dynamic system, which you can use and adjust creatively.

It's worth noting that IKEA Co-create is not an IKEA sub-brand, but rather a movement within IKEA – and hence it has an identity of its own. In this toolbox, you'll find everything you'll need to express yourself in the realm of IKEA Co-create: A guide to using its visual language and a description of our tone of voice.

After reading it, we hope you'll feel confident taking ownership of and participating in our co-creation movement.
Wisdom of the many
The identity is inspired by the idea that a crowd is smarter than a single individual – or as we like to phrase it: "The wisdom of the many." Visually we have decided to tell this story by having different elements come together to form a single, coherent shape.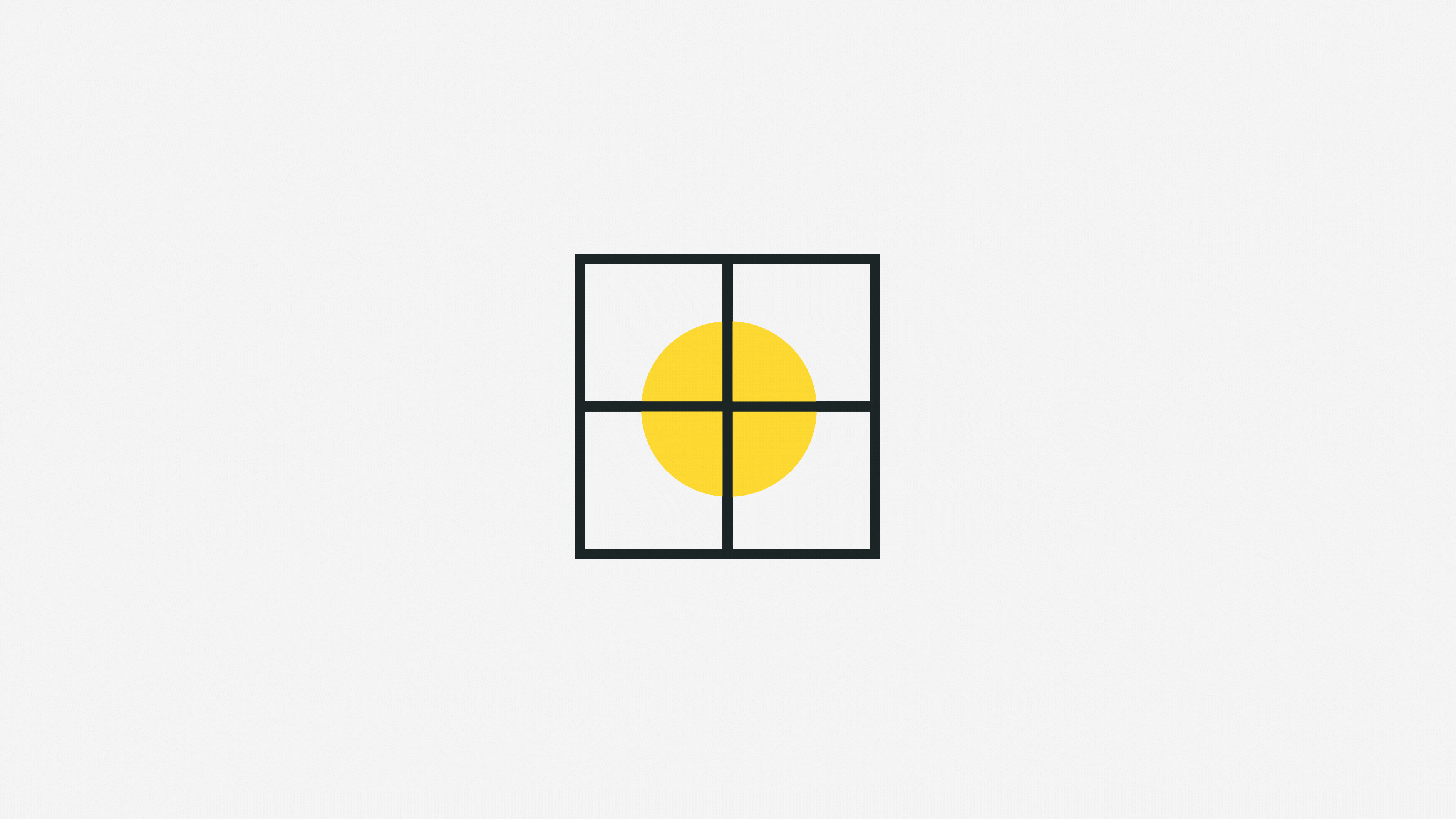 BACK STORY
As individuals, we're smart, but when we join together, we're even smarter. We call it "the wisdom of the many," and it sums up beautifully what our co-creation movement is all about.

Because when we put our heads together - and exchange ideas, observations, and experience – we discover new ways of doing things. New ways of making more with less, solving problems, and providing people with the things that make them happy.

This process has always been at the heart of IKEA, but now we're ready to take it a step further by inviting everyone along.

Please join us on a collective journey that is sure to bring us forward.
02. LOGO
The logo tells the story of different entities coming together in a dynamic, playful system to create a single, coherent one.
There is a primary logo, which we encourage you to use by default. In addition, there is a series of logos, which you can use for specific layouts.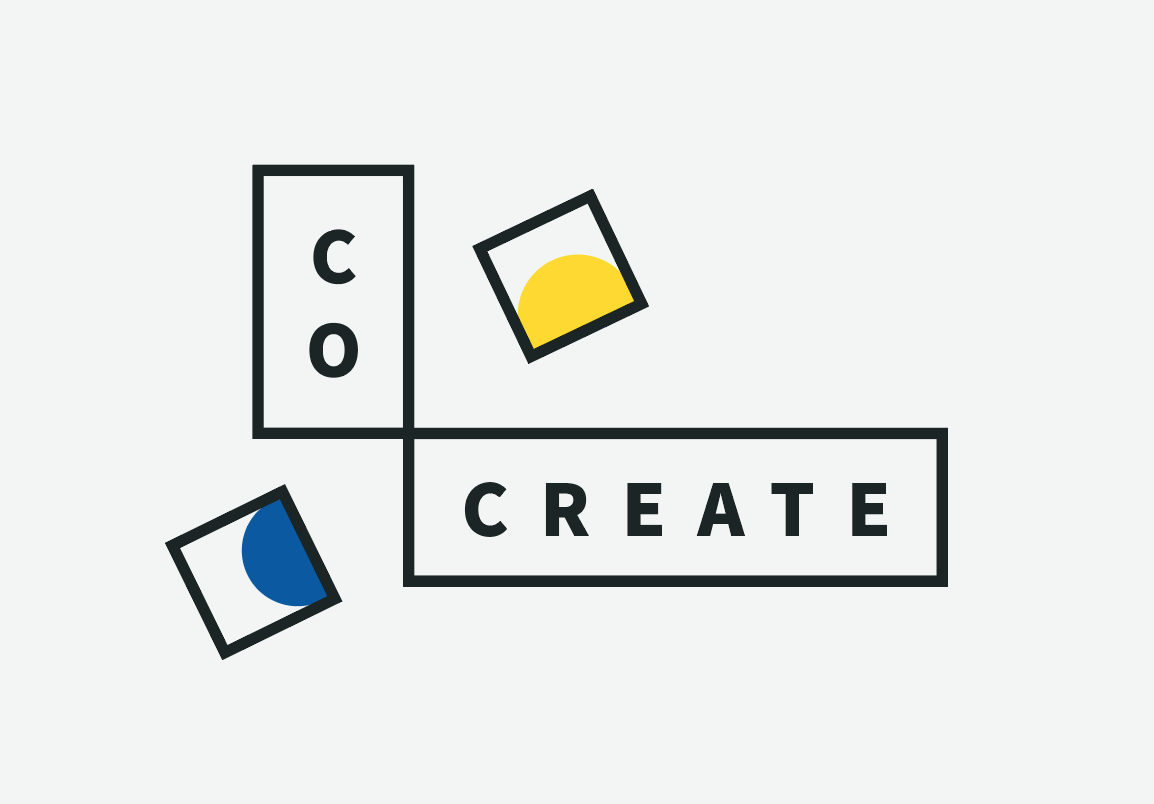 02.1 INTERACTIVE LOGO ELEMENT
An essential part of the identity is the "blank notebook space" - a graphic space that invites users to interact with the logo and write something themselves. Use this in combination with the logo to emphasize the co-creation philosophy and approach.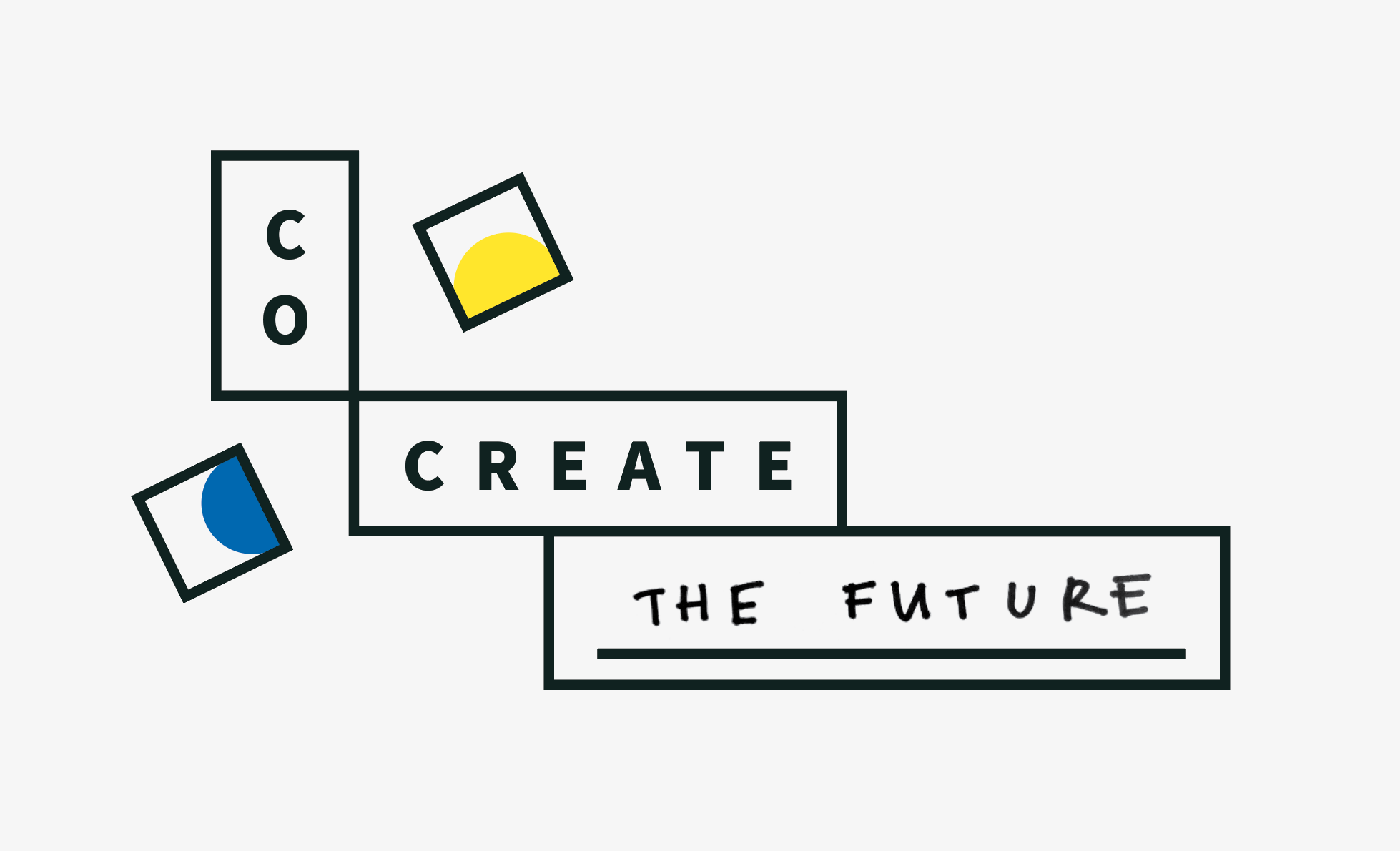 03. COLORS
The color palette includes IKEA's well-known blue and yellow as well as a few other colors to add playfulness and warmth to the Co-creation material.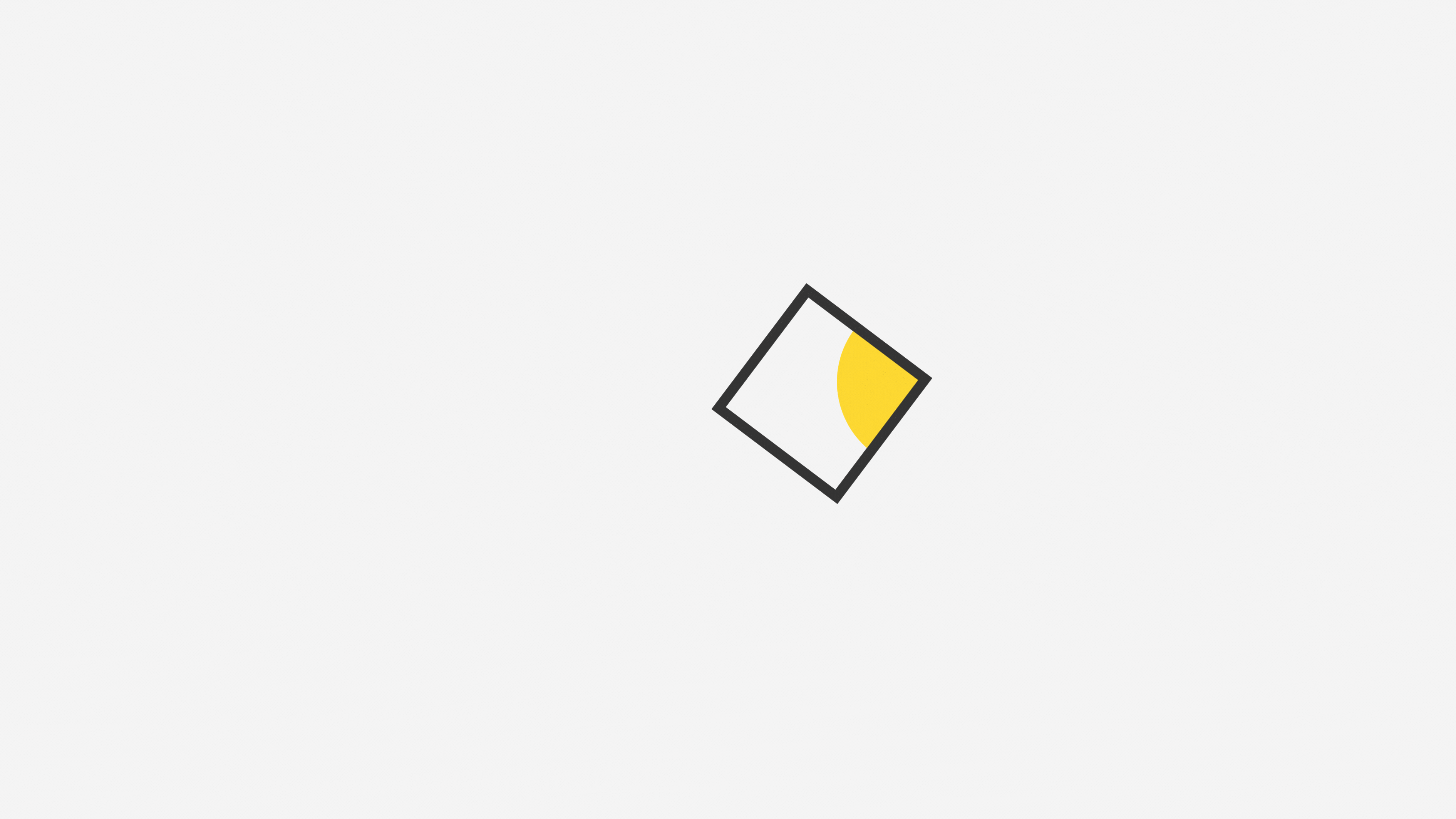 04. typography
The typographic identity balances a simple, professional system with the energy and spontaneity from everyone joining the co-creation movement.
The typeface used is Noto JP, paired with hand-drawn elements from the users.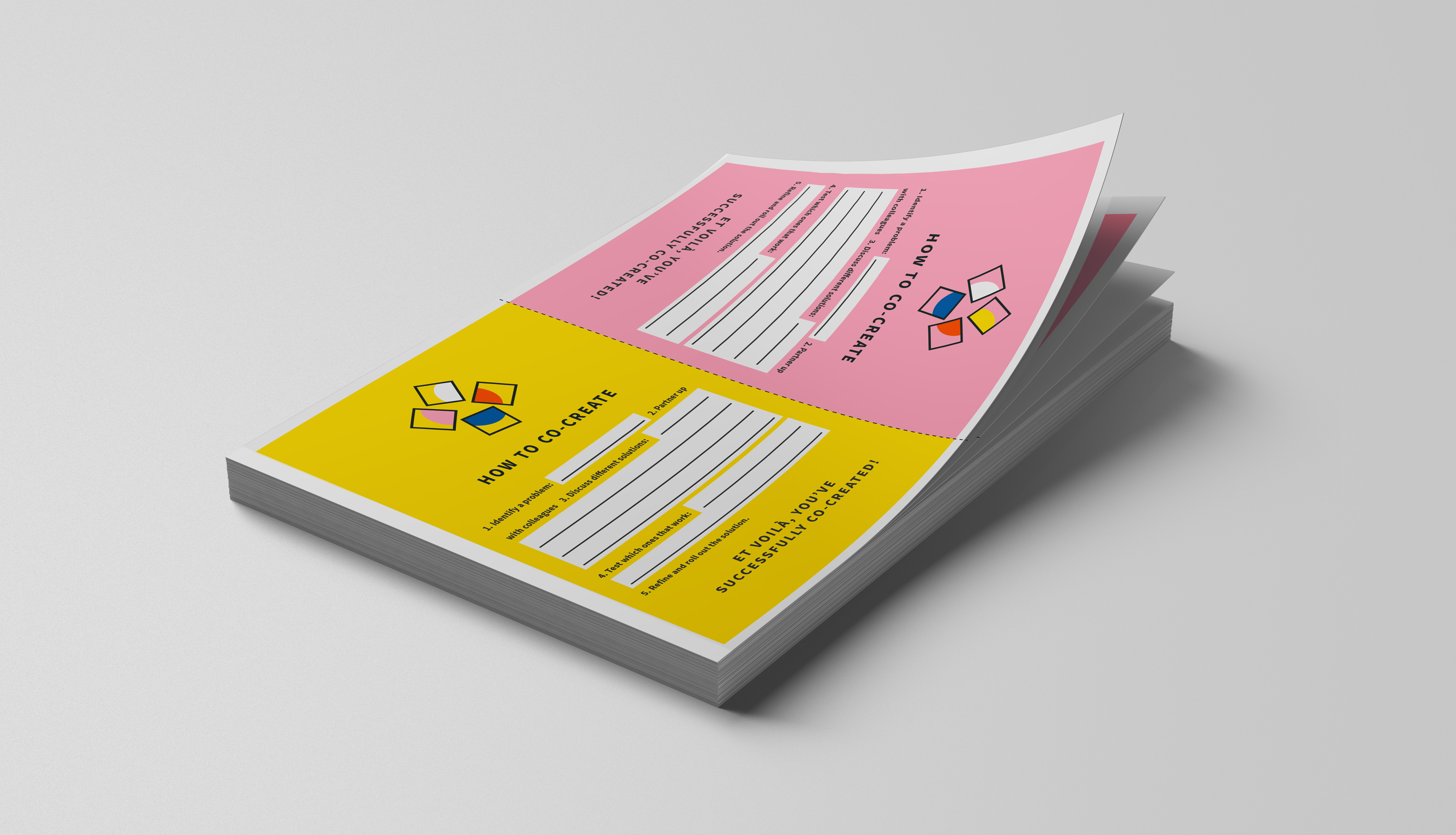 05. ABOUT OUR TONE OF VOICE
Make it simple – but keep it smart!

We avoid words that are fancy and difficult to understand, but we love it if you put a little creative effort into what you write. A bit of humor is always fun, and using stories to make complicated stuff more relatable and easier to understand is also a big plus.
Example:
We turn a multi-step process into a simple recipe:
How to co-create:
1. Identify a problem.
2. Partner up with colleagues.
3. Discuss different solutions.
4. Test to know which works best.
5. Refine and roll out the best solution.
Et voilà, you've successfully co-created!
Example:
We tell stories that make You curious:
"We never waste an uneaten meatball.
Instead, we turn it into gas."
Example:
We keep it simple:
"We discovered a new purpose for <name of product>."
We keep it playful:
"Gen Z wants to rent furniture, not buy.
So, we said: bonne idée."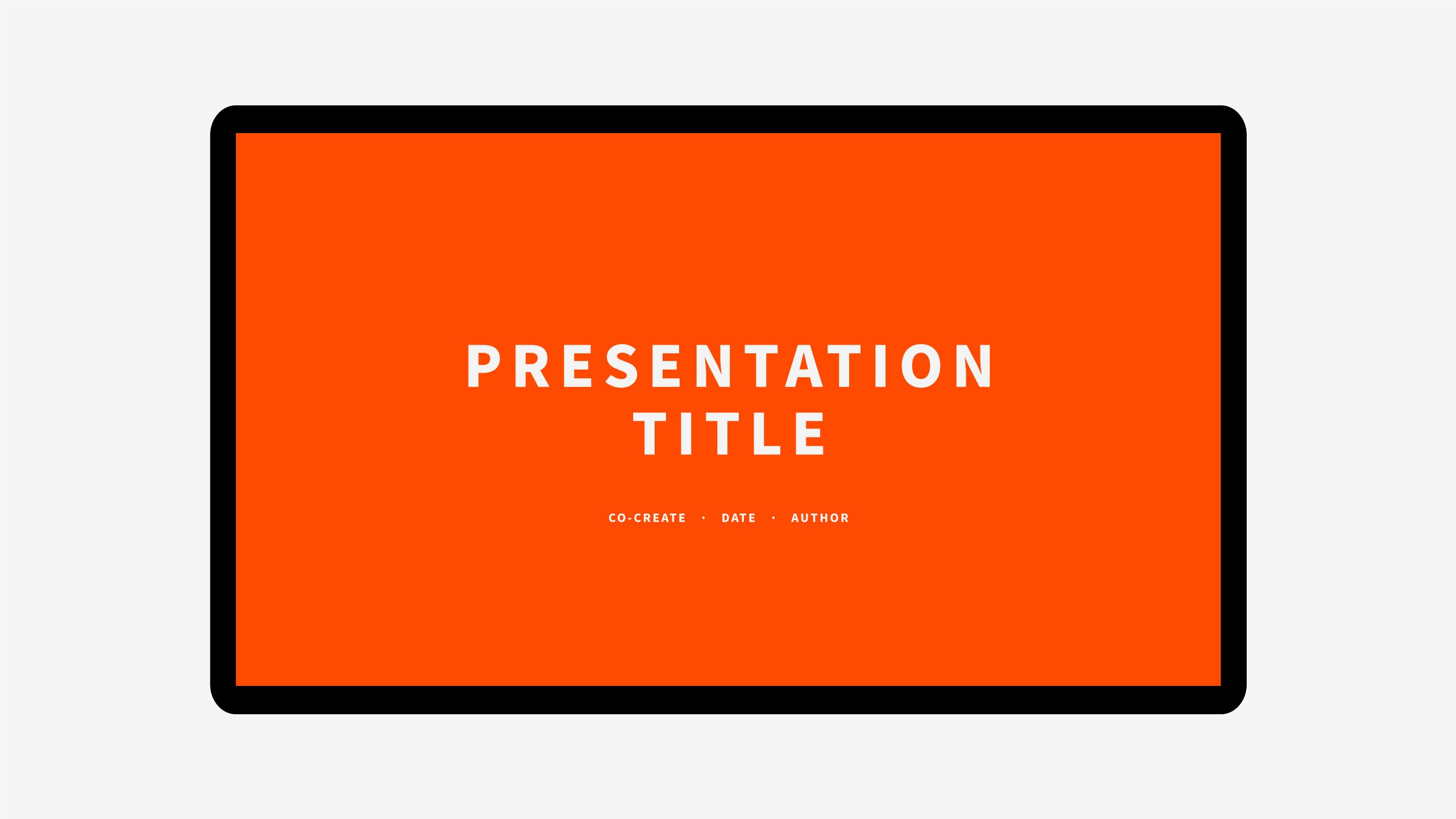 06. POWERPOINT
Need a template for a presentation? Great, you came to the right place.
06. SPaTial design
Ready to unfold the co-create identity in a physical setting? Here are a few tips and guidelines that will help you design a space or installation that feels friendly, engaging, and intuitive to use.
Make it modular
Make it interactive
Make it colorful
Make it human
Make it fun
Make it audible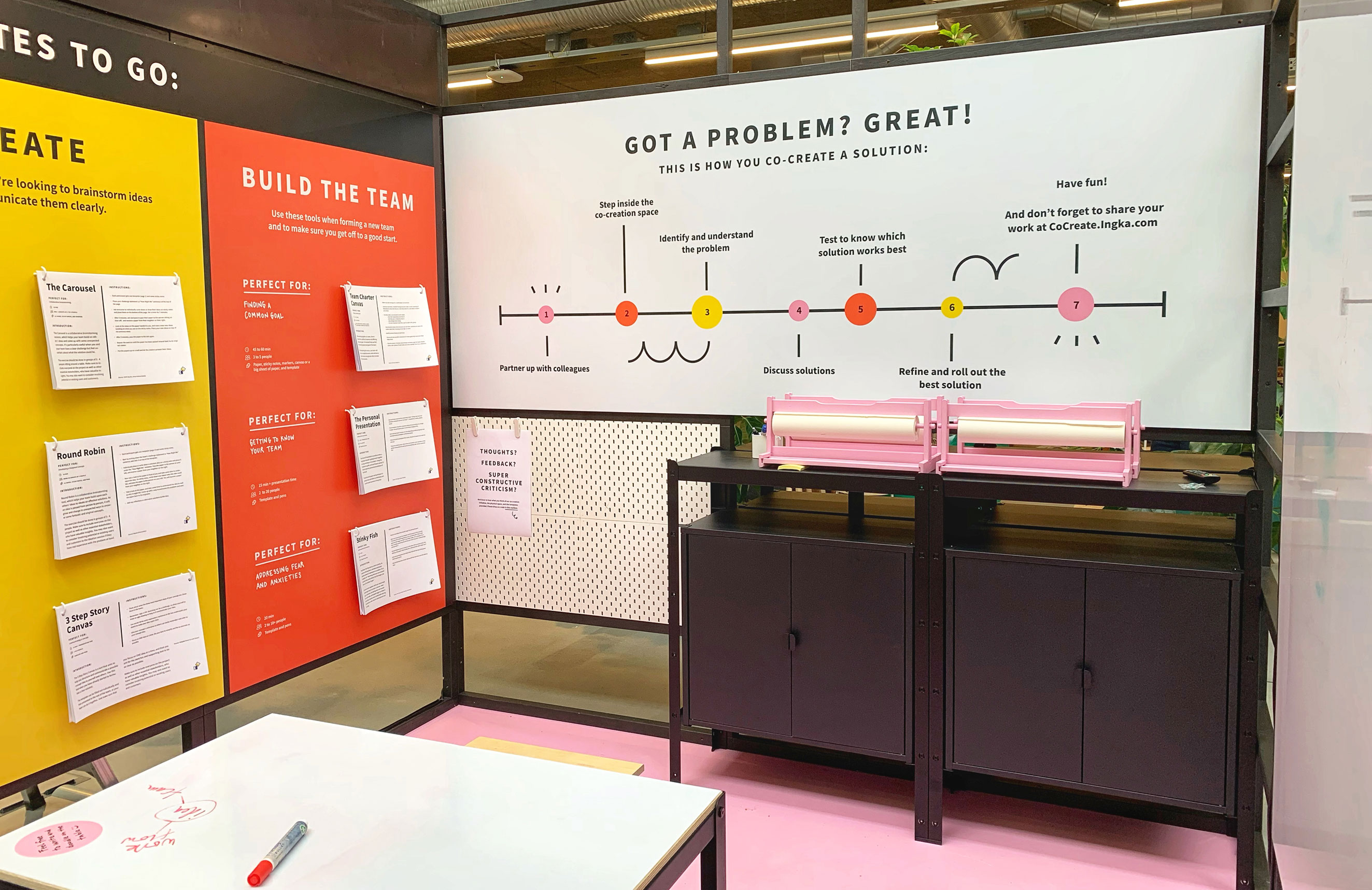 Make it modular
When building the space, aim for a modular construction that supports the co-creation identity, specifically the idea of different entities coming together in a playful system. For example, you could construct a black steel or wooden frame and divide it into smaller rooms and sections, using plants and colorful décor to break the geometry. If possible, add windows, peek holes, or similar to reveal the inside to passers-by.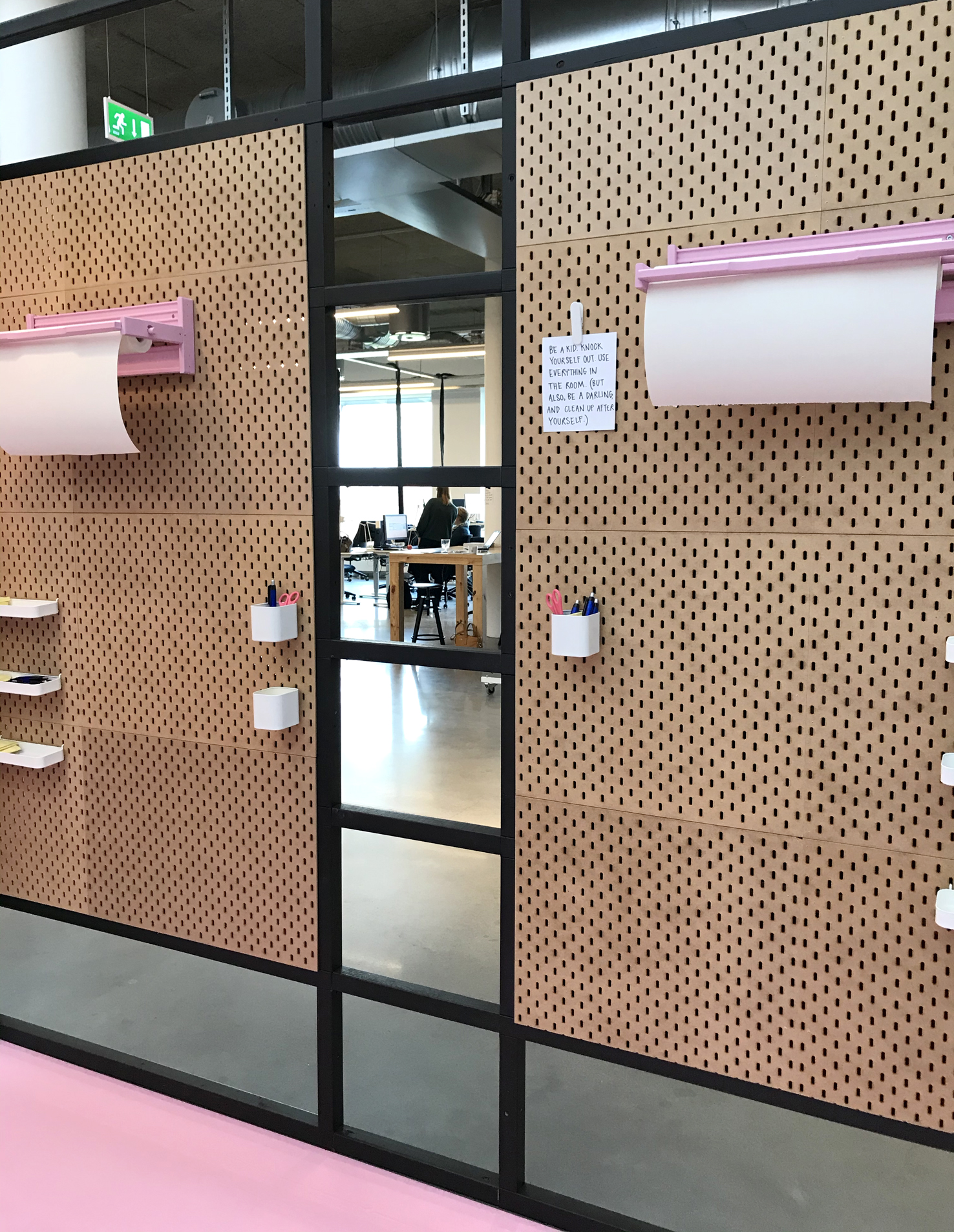 Make it interactive
Include interactive things such as whiteboards, chalkboards or touch screens and invite people to use them with helpful calls to action like: "Draw your idea here" or "Use this for your brainstorm". Pegboards are perfect for keeping tools like scissors, pens, and sticky notes organized and visible to all.
Make it colorful
Use the colors of the identity to keep it playful and to highlight and structure information. Floors, walls, and staircases can be painted too, but be careful not to overdo it. Instead, pair solid blocks of color with a white foundation to keep it light and inviting.
Make it human
Co-creation is all about humans working together and putting all of their experience to use – not just their professional selves. To foster that, don't make the space feel too corporate. Instead, go for a welcoming and homely vibe and use natural materials and decor like wood, textiles, and house plants.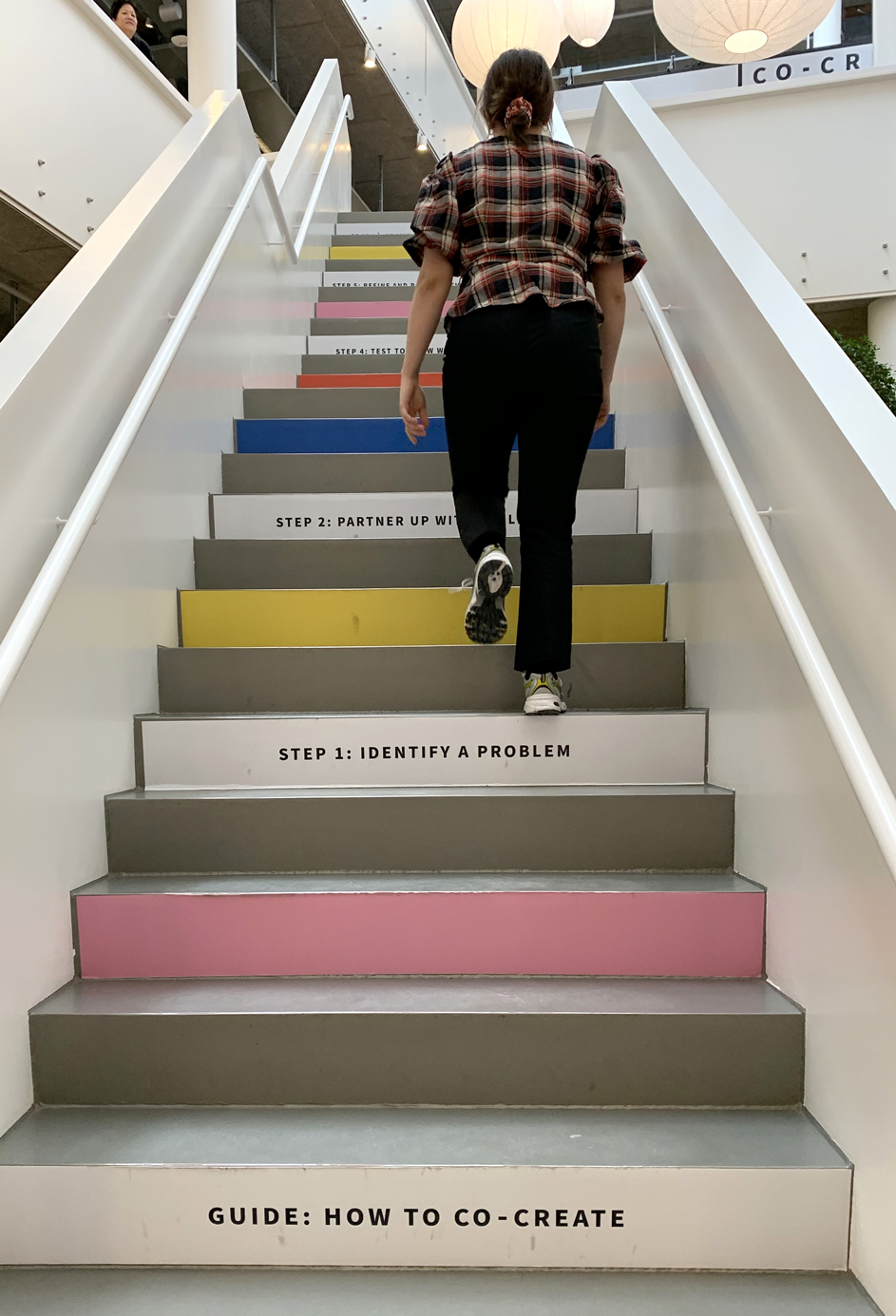 Make it fun
To get people curious, think of smart and playful ways to communicate what co-creation is all about. For example, use a flight of stairs to walk people through the steps of co-creation or use a poster or floor sticker with an elevator pitch to make the most of an elevator ride.
Make it audible
Remember the power of music and sound. It can help create a good vibe and playful atmosphere within the space that makes people loosen up, talk, and co-create.